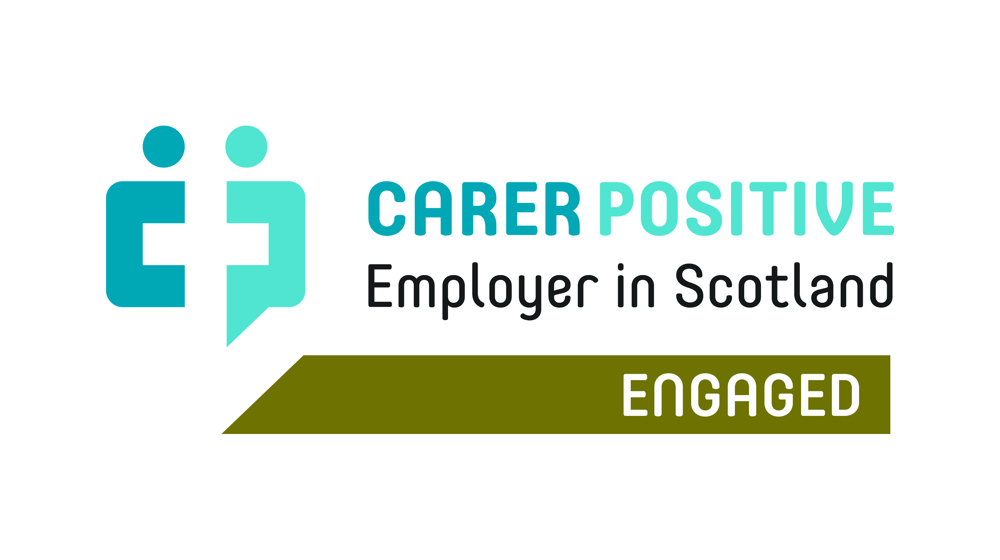 The Crown Office and Procurator Fiscal Service (COPFS) has received an award from Carer Positive Scotland, recognising the supportive working environment offered for those with caring responsibilities.
COPFS has been awarded an 'Engaged Level' accreditation from Carer Positive Scotland because of the ongoing support provided to recognise and assist carers within our organisation. We now join a network of 230 employers across Scotland who have been recognised as providing dedicated support to the caring population.
"We are very proud to have been assessed in this way and recognised for our commitment to supporting carers across our organisation."

Sarah Carter, HR Director
Ms Carter continued: "Within COPFS, we have supportive policies and working practices for carers including flexible and agile working, generous leave allowances and free access for employees to support such as counselling services. Our employee-led Carers Network also provides carers with fantastic support in the workplace."
COPFS will continue to build on these foundations and strengthen the support available to our employees who have a caring responsibility. We are committed to being a carer friendly workplace and will continue to work with Carer Positive in looking to achieve the next level of accreditation with the scheme, which is 'Established'.